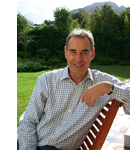 ---
How we work
---
We have a rather unusual modus operandi – be it tried and tested successfully for more than 10 years. We provide services to both property buyers and real estate agents, by means of a system of split commissions. Read on, we'll explain.
---
WE SPECIALISE IN PROPERTIES FOR
OVERSEAS BUYERS
---
Our expertise is focused on European clients that consider buying property in the Western Cape in South Africa – an area similar in size to Flanders (Belgium). This is a broad spectrum, for which we make use of a network of local real estate agents. This is how it works: you contact us with a specific request, and we appeal to our network of colleagues all over the Western Cape to come up with offers. In this way, we are able to provide a detailed idea of what's on offer, to centralise these offers, and combine our specific expertise (European clients) with local expertise. This saves you a considerable amount of time.
An important word about commission. It is standard practice in South Africa that an agent's commission is part of the selling price. We have agreements with local estate agents to split commission with us. Our services are transparent, to the estate agents as well as to you. We provide the client, they provide the properties. The selling price is what's on the table (we deduct our commission from the amount of the selling price).
We recommend that you do your own research on the websites of local real estate agents, and let us know which property meets your needs. We will then set up meetings with local real estate agents, and organise further arrangements.
It is important that the local real estate agent is approached by us in the first instance - not by you - for our commission agreement to be valid.